5 Must Stop Coffee Shops In Downtown Portland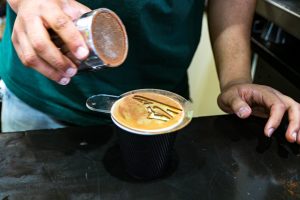 One of the things that we are best known for in the Pacific Northwest is our coffee. From drip coffee, to cold brew, to pour-overs and intricate lattes, locals here are exceptionally particular about their espresso. Portland in specific is home to Oregon's most eclectic coffee shops, so here are the top 5 places to try when visiting downtown!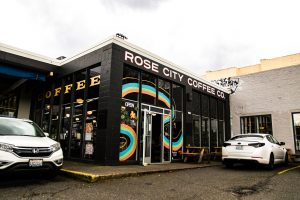 This cozy shop is the perfect place to settle in for the day and meet a friend or get some work done! The overall ambiance and lighting create a very chill environment, and they have a variety of seating including private booths. Their Amber lattes paired with a breakfast pastry are worth every calorie. Rose City Coffee Co. will provide a very calming atmosphere for those rainy days in the city. 
This moto-centric themed spot combines coffee with engines and cyclist memorabilia. It's a great spot to try some delicious espresso and enjoy the eccentric atmosphere. A must try are their breakfast sandwiches with egg, cheese, tomato, and meat of choice topped with pepper aioli! See See's brand is a beautifully unique addition to Portland's coffee scene.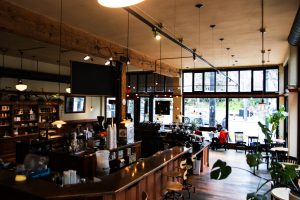 This wood-accented cafe perfectly encapsulates the outdoorsy aspect of the Pacific Northwest. They roast their own beans and have some of the best bagels in Portland! Case Study Coffee has more of a rustic vibe, and is a great place to cozy up for the day with a good book or power through some work.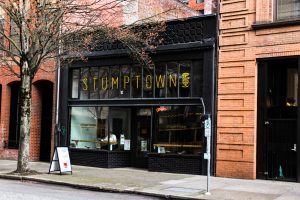 This signature brand of coffee is a must try when sampling different cafes. They are known for their flavorful cold brew and iconic Portland atmosphere. Once you fall in love with their roasts, you can also purchase a bag to take home and make yourself. Stumptown is a great spot for a quick grab and go or just to lounge and get some work done!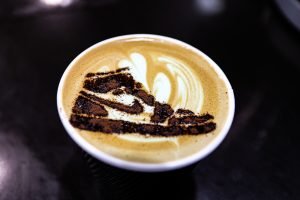 Located in Chinatown, Deadstock Coffee's house roasts and Nike themed latte art have built a name for themselves. This shop was started by a former Nike shoe designer and originated as just a cart with a few menu items, and now has its own shop with a significant amount of local hype. Their slogan, "Coffee should be dope.", and NBA as well as sneaker decor create a very Instagram-able aesthetic as well!